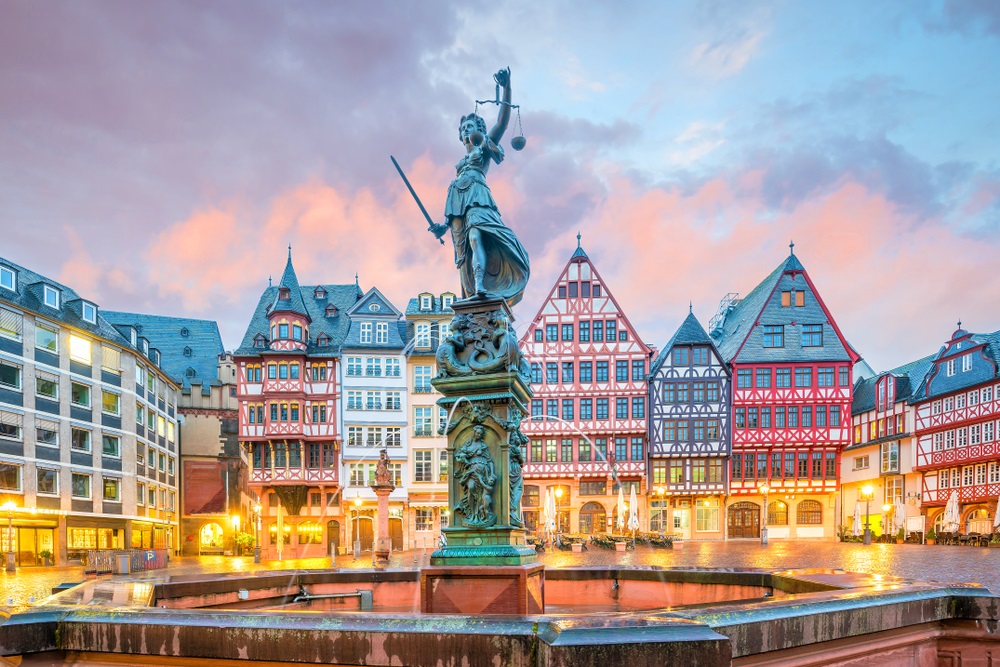 Study German in Berlin, Düsseldorf or Freiburg. The schools offer a wide choice of German courses and so much more!
Berlin! From culture to exhibitions to pop concerts and street festivals – just get here and you'll find the right event already waiting for you. Berlin is exciting 365 days of the year. What's going on in Berlin? Let the city determine your agenda. Berlin has something going on for every taste every day and every month, all year long.. In the evening, Berlin invites you to the cinema, to any of the city's stages, or to big spectacles and musicals. Later, Berlin's famous nightlife offers plenty of bars, clubs, and parties to choose from.
Düsseldorf is the capital of the Federal State of North-Rhine Westphalia, the largest city in an area with a population of more than 5 million inhabitants. The city and the surrounding area is one of Germany's most dynamic economic regions. The city lies directly on the Rhine River, one of Germany's largest rivers, and is regarded as one of the richest cities in Germany with an enormous range of offerings in fashion, culture, shopping, sports and numerous leisure activities. Concerts, art exhibitions, sports events, the annual carnival and the famous 'Old City Center' with its 250 pubs – known as the "longest bar in the world" are just a few of the unbelievable number of attractions for visitors to discover.
Freiburg, with its 230,000 inhabitants, is a lively and cosmopolitan university city in the Southwest of Germany. Located in one of the warmest regions of the country, Freiburg is known for its mild climate and many sunny days. The city itself offers many attractions foremost of which is its historical Old City (Altstadt) with its magnificent Gothic Cathedral. The 25,000 students at the university, who study a wide range of subjects, contribute to Freiburg's cultural diversity and international flair. Freiburg is considered to be the ecological capital of Germany; everywhere one sees green gardens on house tops, solar panels and bicycle paths and the university offers special degrees in ecology and sustainability. Freiburg has a unique location in what is called the "Three-Corner-Region": Germany, France – and Switzerland. With its proximity to the Black Forest and the romantic Rhine valley, Freiberg attracts tourists from all around the world.