We do amazing things at impact
An ethical approach to
education for the global citizen
At Impact Services International we believe that education has a positive impact on society. Education enables people to achieve their full potential by enriching their skills set and their understanding of the world.
Experienced Trainers
We have well trained and experienced trainers in our team

Affordable Prices
Learn your desired language at a very affordable price

Wide Variety of Courses
We offer a wide variety of international language courses

Certification after the training course
Earn your certification after your training course
About us
We work with individuals, companies and educational institutions. We provide a wide range of educational services to our international clients. We offer online language services, language training, teacher training, professional development, translation and Arabisation services, study abroad.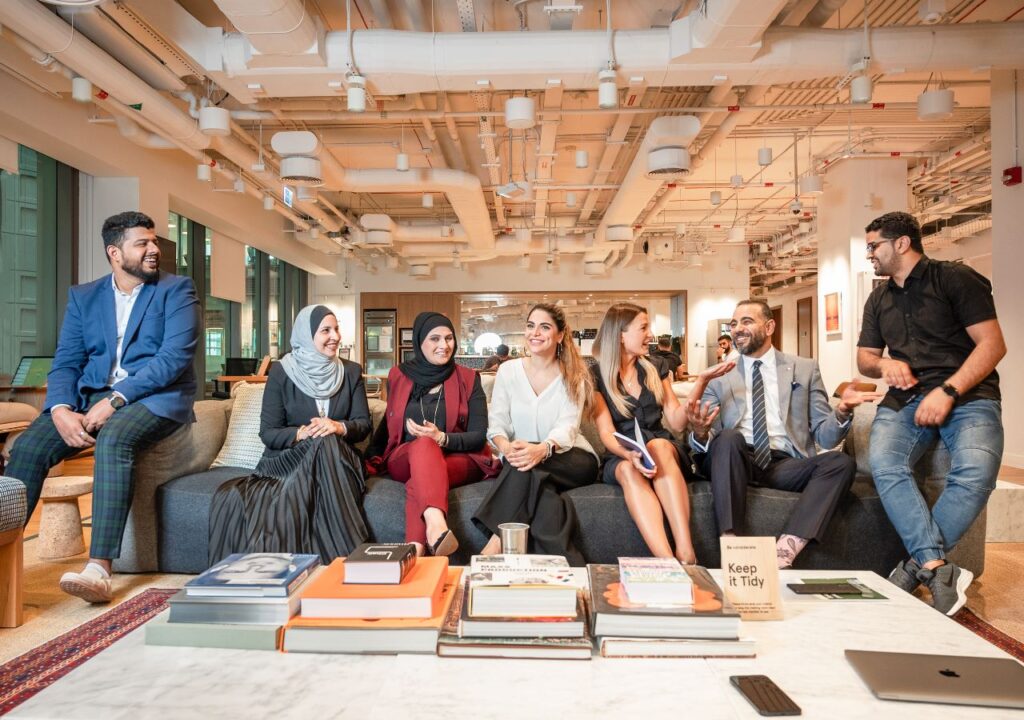 Donald Fokou
Being part of Impact Services International's team was a real turning point in my professional career as a translator. It was my first experience with a translation agency and the welcome I received from the team was just amazing. I felt at home very quickly. It's the same way we manage our clients, deadlines are always met and clients are more than satisfied with the quality of the work. I am very happy to be part of this company. I hope our collaboration will last for a long time.
Language: French
Jop: Translator of Technical Text
Georg Knoblauch
I have been working with Impact Services International for some time. The professional way of dealing with each other was impressive for me. The assignments I was given were always very challenging and I enjoyed working on them with Mo and Lara. I always received professional help in case of queries and misunderstandings. For me, the people who work at Impact are a team, they work together and not against each other. The payment was correct and on time. In a final sentence, I am very satisfied with Impact and look forward to further cooperation.
Language: German
Jop: Translator of Technical Text
Gustavo Penso
I've worked with Lara and her team at Impact for a few years now and always find her team to be responsive, quick, professional and accurate. They've done some extensive and complicated translation work for us- and we're always very pleased with the quality we receive from them. Wouldn't hesitate to recommend them for translation!
Language: Spanish
Jop: Client Digital Professional Learning & Development
Kelly Kap
Lara, is a great client to work for gives clear instructions and is reasonable with her deadlines. Happy to work for her again.
Language: Dutch
Jop: Digital Marketing
Liliya Balinska
An amazing company to work with. I had the opportunity to work with Impact Services International on a big project, and the working flow was really great. Thank you!
Language: Portuguese
Jop: Translator of Technical Text
Luis Alcaide
Lara has been a great client, easy to communicate with and to work with.
Language: Spanish
Jop: Translator of Technical Text
Luis Peixoto
From day 1 I faced a group of exceptionally professional people working relentlessly to bring the best possible quality of any given translation. It really helps bring the best in every and each translator that is working with Impact International.
Language: Portuguese
Jop: Translator of Technical Text
Maria Angeles U
Working with Impact Services International is an amazing experience. Team knows what being an ultimate-professional is like. Clear expectations, nice communication and paid fast. I like work with them!
Language: Spanish
Jop: Proofreading and translation of technical manuals from English to Spanish
Raffaele Parente
Working for Impact it's been a wonderful opportunity. I feel really lucky and grateful for being part of the translation projects. Indeed, I mainly worked as a reviewer in the Italian team and the environment has always been very supportive, thanks to a constant and effective communication with Lara and Mohamed. In coordinating the job, they are attentive to the needs and the suggestions of the team members. This made me feel extremely involved and always eager to start with the next project.
Language: Itaian
Jop: Translator of Technical Text
Romano Gaspari
I really loved to work with Impact Services International. Great team and excellent experience.
Language: Italian
Jop: Translator of Technical Text
Sarah Menard
Lara is very professional and gave very clear instructions regarding the work to be done ann the deadlines. We had a very warm welcome and we received quickly the instructions for the work. Unfortunately I could not keep on working with her due to personal reasons and yet she was very friendly and flexible. I would definitely recommand her and I hope I will work with her again.
Language: French
Jop: Translator of Technical Text
Susana Rodrigues
It was a pleasure being part of the team! Great client 🙂
Language: Portuguese
Jop: Translator of Technical Text
Zineb Hilali
Such an amazing experience with Lara! Thank you very much dear
Language: French
Jop: Translator of Technical Text
Vincenzo Iannotta
In the past year I've had the honour to work and collaborate with Lara, Mo and all the beautiful people at Impact Services International. Although we have never had the chance to work together in person, our synchronisation and co-working have always been the smoothest, having clients constantly satisfied. Looking forward to working on new projects!
Language: Italian
Jop: Translator of Technical Text