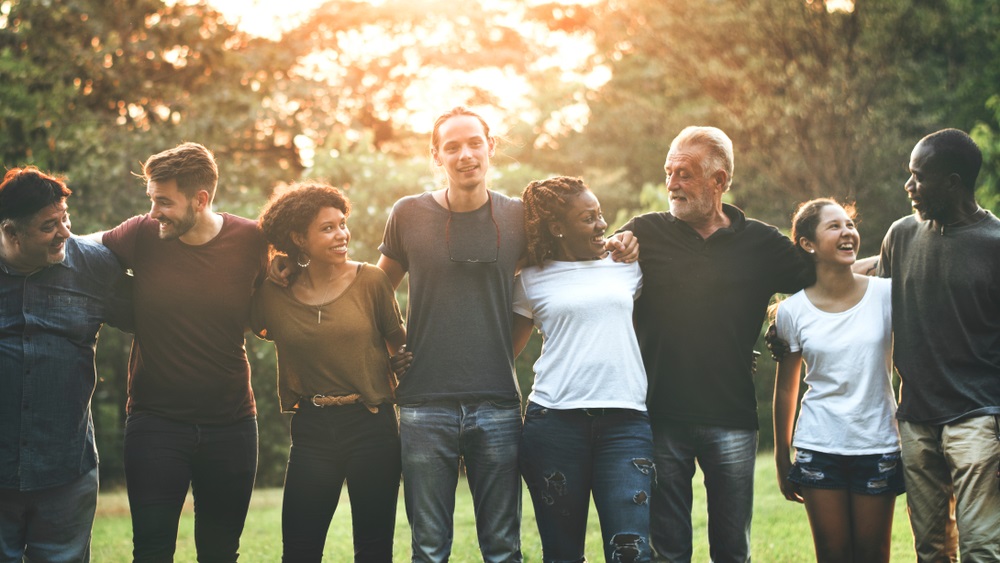 نحن في مؤسسة إمباكت الدولية، ومقرها في لندن في المملكة المتحدة ودبي بالشرق الأوسط، نؤمن بأن التعليم له تأثير إيجابي هائل على المجتمع.
فعن طريق التعليم يمكنك اكتشاف والاستفادة من كامل إمكاناتك من خلال إثراء مجموعة مهاراتك وفهمك للعالم.
نحن نعمل مع الأفراد والشركات والمؤسسات التعليمية. ونقدم مجموعة متنوعة من الخدمات التعليمية لعملائنا الدوليين؛ من بينها خدمات التدريب اللغوي/ التدريب في مجال تعلم اللغات، وتدريب المعلمين، والتطوير المهني، وخدمات الترجمة والتعريب، بالإضافة إلى برامج الدراسة في الخارج.
نحن ندرك جيدُا أن الكيف أهم من الكم، وأن القيم الأخلاقية القوية يمكن أن تدعم التغيير الإيجابي؛ كما نعلم مدى تأثير التعليم على المدى الطويل على الفرد، وبالتالي على المجتمع. ويحرص جميع أعضاء فريقنا على تعزيز التطوير المهني والشخصي المستمر كما نوفر لعملائنا إمكانية الحصول على التدريب المخصص والمناسب، إننا معنيون بكل ما من شأنه تطوير الجيل القادم.
لماذا شركة إمباكت سرفيس إنترناشونال؟
نحن نجعل احتياجاتك محور اهتمامنا وجهودنا، ونعتبر ما تحرزه من تقدم نحو بلوغ أهدافك هو مقياس نجاحنا
معلمونا ومدربونا ليسوا مجرد متحدثين أصليين، بل هم خبراء على أعلى مستوى من التأهيل، درسوا منهجية التدريس ويمكنهم استخدام مجموعة متنوعة من التقنيات لتناسب تفضيلات التعلم الخاصة بك
خلال الحلقات الدراسية، يعتمد معلمونا أسلوب التعلم من خلال تجربة المشاركة والتفاعل الكامل ويتجنبوا أسلوب التدريس القائم على مجرد ترجمة المحتوى الدراسي.
تضمن مجموعاتنا الصغيرة، التي تتكون من 10 أشخاص كحد أقصى، حصول كل فرد في المجموعة على فرصته في الاهتمام والمتابعة
نحرص على اعتماد مواد تعليمية موضوعية وذات صلة وقائمة على أحدث المعلومات سواء داخل الصف الدراسي أو عبر الإنترنت
تغطي برامج تعلم اللغات لدينا مجموعة واسعة من اللغات، سواء وجهًا لوجه أو عبر الإنترنت
شروط سداد ميسرة للطلاب على المدى الطويل
Our Team Makes Impact
أعضاء فريقنا ليسوا مجرد معلمين للغات، بل هم أيضًا خبراء في اللغات الحديثة وتربويون متعددو اللغات ومدربو معلمين. إذ يمكننا في إمباكت الاستفادة من خدمات شبكة عالمية من معلمي ومدربي اللغات الحديثة، إلى جانب العديد من المدربين الذين يتمتعون بخبرة واسعة في التدريس في المدارس والجامعات في جميع أنحاء المملكة المتحدة والولايات المتحدة والشرق الأوسط.
All our provision is taught by Impact staff and our extended team of proven and experienced senior trainers. This extended capacity building network has been created, not only to meet the immediate needs of our growing provision, but, also, to ensure the longevity and sustainability of the service.